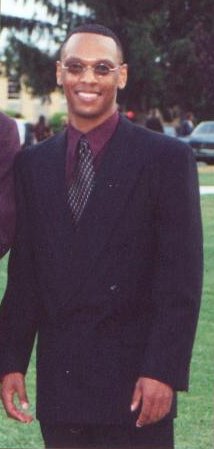 Stephen Earley Jordan, II is a native of Huntington, West Virginia. Jordan graduated from Ceredo-Kenova High School in 1995; graduated from Alderson-Broaddus College, Philippi, West Virginia in 1999 with a BA in Writing and a BA in Literature; He attended one year of Graduate School at Marshall University, Huntington, West Virginia. He has completed courses in Methods of Research and Bibliography, Educational Methods of Research, Technical Writing, Journalism, Developmental Studies of the English Language, Ethnic Literature, Outsiders_the Women's Novel, Communications, Journalism, and many Creative Writing Poetry, Fiction and Nonfiction courses.
After a year of graduate school, Jordan moved to Jersey City, New Jersey and founded OutStretch Publications-an at-home, freelance business.
Currently, Jordan participates in poetry readings across the New York/New Jersey area. He is in the process of developing various programs and, soon, will be ready to be booked for Poetry readings/discussions for special events. Jordan completes short-term/freelance projects and works as an Editor with Gimme Credit Publications in Manhattan.