Terms of Use and Privacy Statement
Terms of Use
The opinions, words, and thoughts expressed by the writers and poets appearing on the TimBookTu web site are not necessarily the opinion of the publisher or staff of TimBookTu. By submitting works to TimBookTu, the author acknowledges that said work is not in violation of any prior United States and/or international copyright agreements. The author of said work also acknowledges that any legal recourse involving copyright infringement(s), plagiarism, and/or any other type of fraud is the sole responsibility of the author(s) involved, exonerating TimBookTu completely.
Refusal of Publication
TimBookTu reserves the right to refuse for publication or posting to the web site, any work or related materials that it deems unsuitable, illegal, plagiarized, racist, hateful, or in bad taste.
Plagiarism
All submissions should be the original work of the person sending the submission. Plagiarism is a serious offense and will not be tolerated. It will get you banned from the site if it occurs.
Simultaneous Submissions
Works previously submitted to other publications are okay. Simultaneous submissions are okay as long as the other publications that you submit to don't restrict it.
Personal Information
TimBookTu will not disclose, sell, or publicly use your personal information without your consent. Information submitted through the submission form is kept private and will not be disclosed.
The use of "cookies" on the TimBookTu site.
"Cookies" are small pieces of information that are stored by your browser on your computer's hard drive. Several of the services that we use such as the bookstore, the discussion forum, the ads and other features may utilize cookies to function more effectively. TimBookTu itself does not use cookies. Most Web browsers automatically accept cookies, but you can usually change your browser to not accept cookies or to prompt you to accept a cookie. Please be assured that accepting a cookie does not give TimBookTu access to your computer or personal information under normal circumstances.
If you want to review the privacy statement of the services we use, you can find a link to the specific website on the page of that particular feature.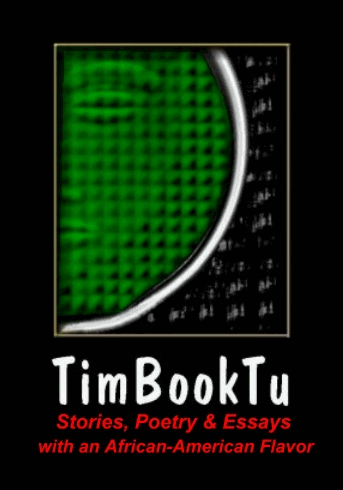 Logo Design by Stephen Lynn